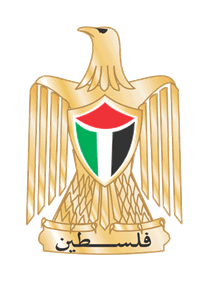 Palestinian National Authority
Palestine
Ending the Occupation, Establishing the State
Program of the Thirteenth Government
August 2009
Table of Contents

Foreword [2]

Introduction [3]

Our Vision of the State of Palestine

Foundational Principles [4]

National Goals [5]

Institutional Development [6]

[7]Sector Priorities, Policies and Programs: [7]
Our Vision of the State of Palestine
Palestine is an independent Arab state with full sovereignty over the West Bank and the Gaza Strip on the 1967 borders, with Jerusalem as its capital. Palestine, the cradle of civilization and of the three monotheistic religions, will shine as a beacon of humanitarian values and religious tolerance across the world.
Palestine is a state which values highly its social capital, social cohesion and solidarity, and its Arab culture. The state will forever be a peace loving state that rejects violence; it is committed to peaceful co-existence with the world community of nations.
Palestine will be a stable democratic state with a multi-party political system. Transfer of governing authority is smooth, peaceful and regular in accordance with the will of the people, expressed through free and fair elections conducted in accordance with the law.
The state of Palestine respects human rights and guarantees equal rights and duties for all citizens. Its people live in safety and security under the rule of law, safeguarded by an independent judiciary and professional security services.
Next: Foundational Principles >> [4]