Press Release
FOR IMMEDIATE RELEASE
Contact Information: Hussein Ibish


[2]
November 25, 2009 - 1:00am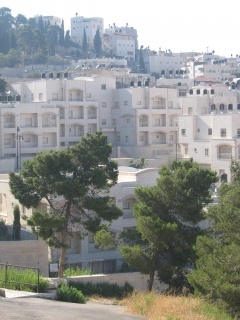 Nov. 25, Washington, DC – The American Task Force on Palestine today reiterated its long-standing support for the resumption of Israeli-Palestinian permanent status negotiations on the basis outlined by President Barack Obama in his speech before the UN General Assembly addressing, "the permanent-status issues: security for Israelis and Palestinians; borders, refugees and Jerusalem."
ATFP noted that the announcement by Israeli Prime Minister Benjamin Netanyahu today of a 10-month moratorium on settlement activity that does not include occupied East Jerusalem and some projects already underway, falls short of Israel's obligations under the Roadmap, and is regarded as insufficient by all other parties, including the United States. However, ATFP believes that the United States government should build on this announcement to push for negotiations that address all the core issues, including Jerusalem.
The Task Force emphasized that today's announcement by Israel again demonstrates that Jerusalem must be a core issue in any permanent status talks. ATFP supports the position outlined by White House spokesman Robert Gibbs that, "Neither party should engage in efforts or take actions that could unilaterally preempt, or appear to preempt, negotiations" in Jerusalem.
ATFP also welcomed statements by Special Envoy George Mitchell that reiterated the US government position that Israeli continued settlement activity is illegitimate. The Task Force urges the United States to continue to work towards its stated objective of securing an end-of-conflict agreement.